"Moon 2018" is a collection of digital imaging, watercolours and drawings exoloring the moon. "Moon 2018" is a playful examination of my own imagination surrounding the moon and each piece created explores potential colours, surfaces or shapes that the moon may secretly show when no one is looking.
Moons are available to buy as 12 x 12 cm prints. Prints are unmounted and professionally printed on 220gsm paper.
Prices are: £8 for 1 print, £10 for 2 prints, £20 for 6 prints (inc P&P). Contact me to order. These are lucky dips, so you will be sure to find something that makes you feel magical.
Flamingosaurus Rex Gallery & Shop, Edinburgh are current stockists of my artwork and a selection of these prints are available for purchase. These are also available as a series of luxury limited edition greetings cards.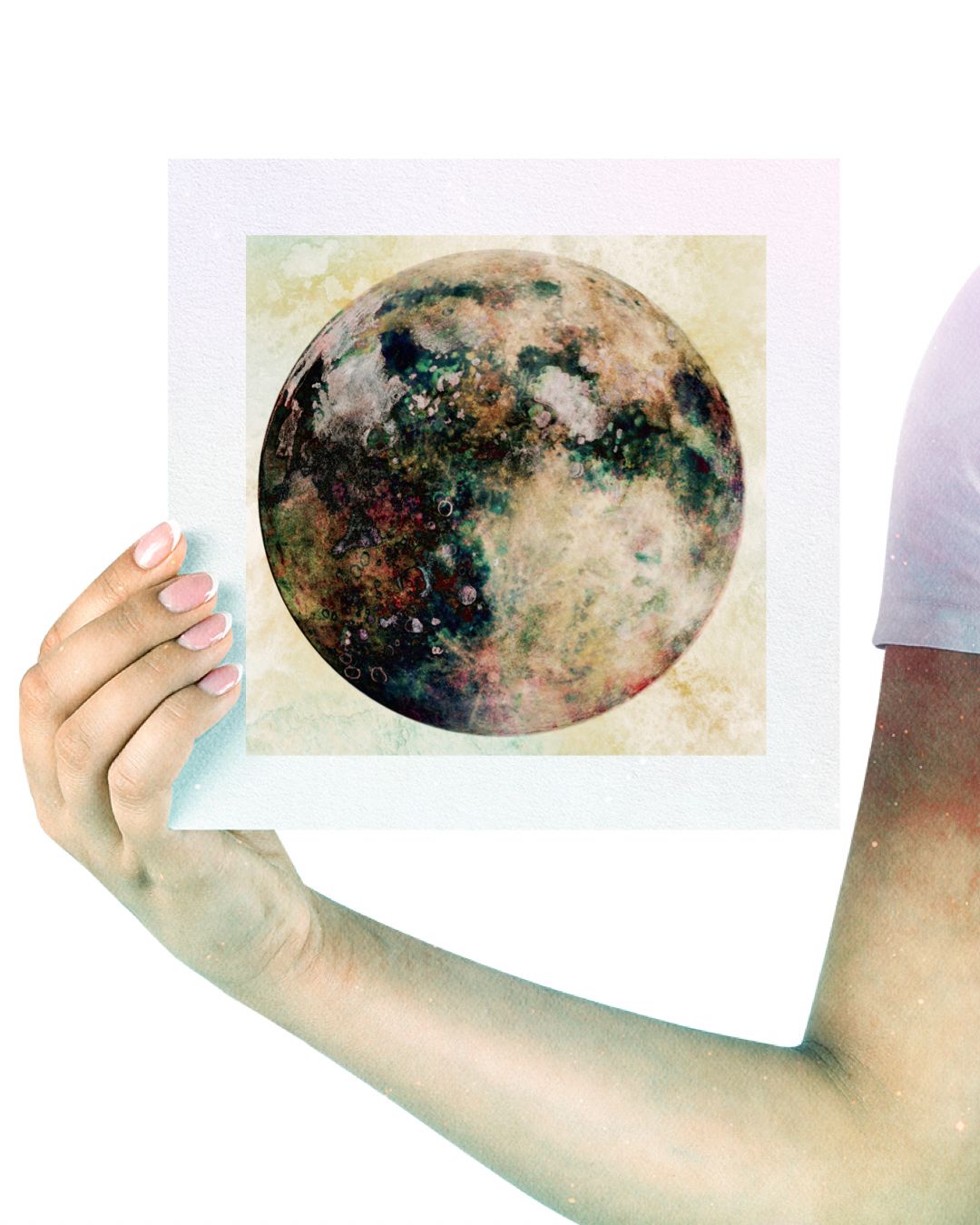 Please complete the form below and click the Send button to get in touch with us.
Thank you for submitting the contact form.