"My Family is So Scottish" was published July 1st 2022. This is a fun, new children's picture book celebrating Scottish culture, landmarks and a very Scottish family. It's proper gallus!
Book launch: Sauchiehall St Waterstones, Glasgow on 26th July '22. This is a ticketed event. Please book via Waterstones event website.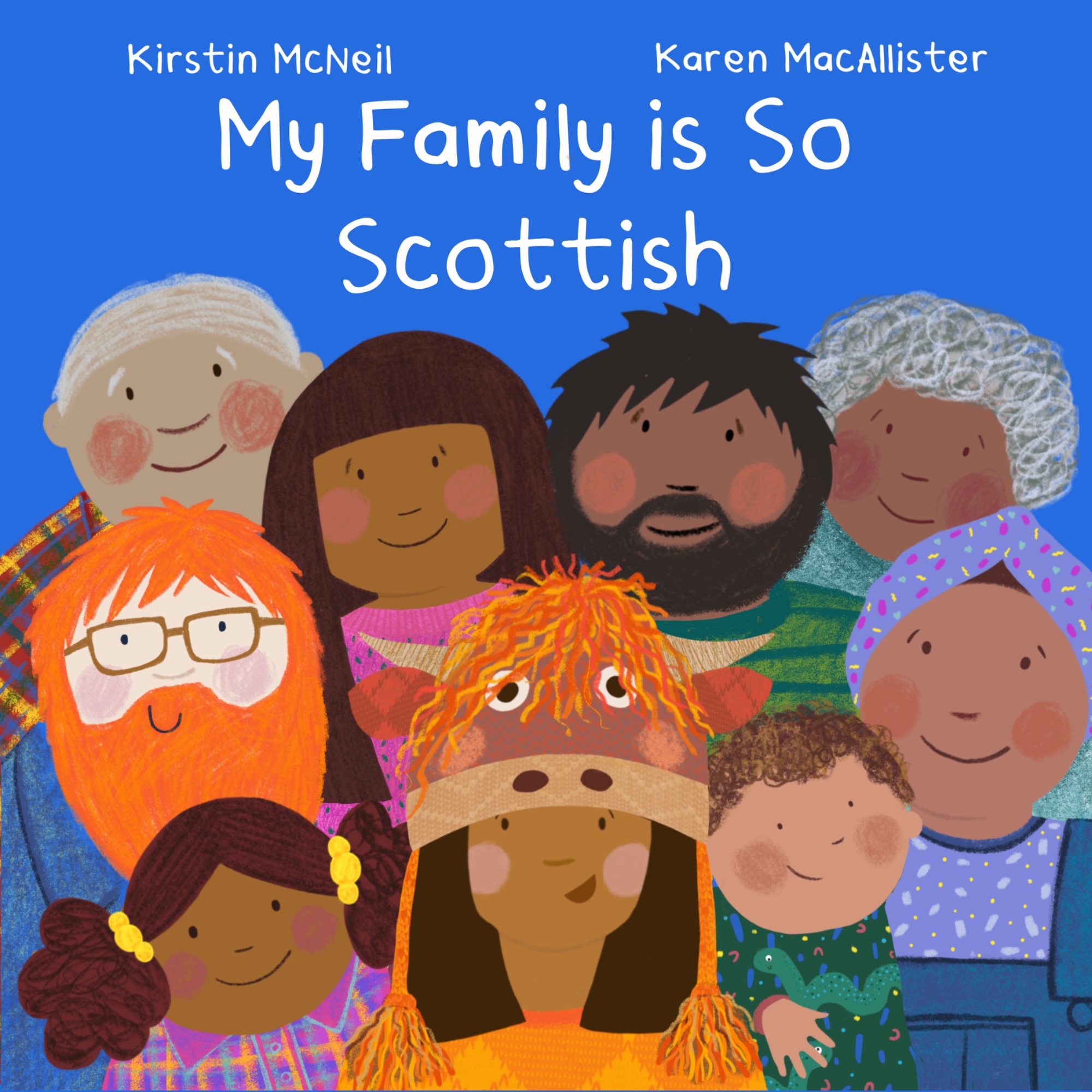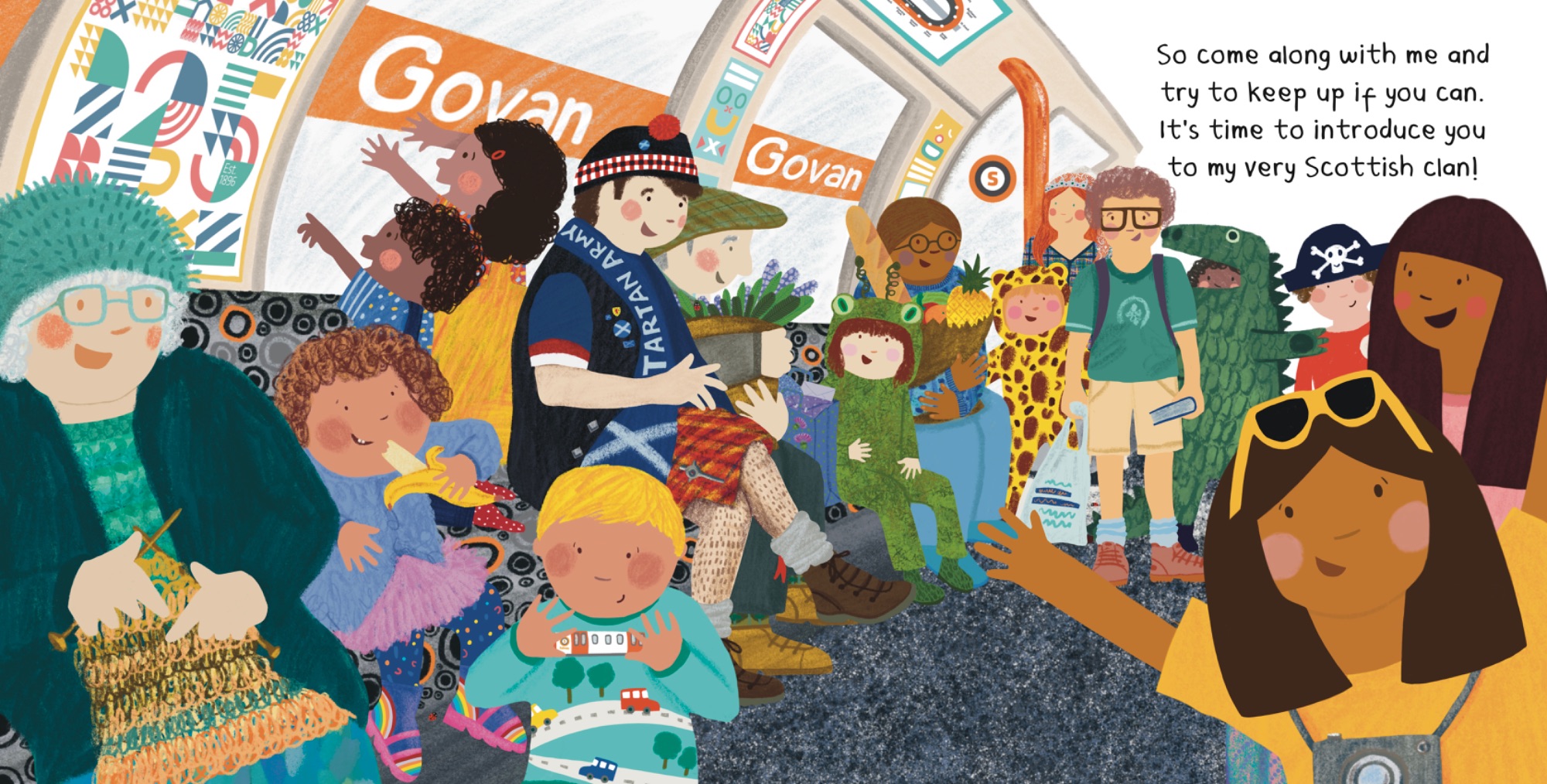 We are delighted to announce that as part of the Glasgow Subway 125th anniversary, "My Family is So Scottish" features a special commemorative illustration celebrating the well loved 'Clockwork Orange'.
Find out more about the history of the Glasgow Subway here: https://www.spt.co.uk/125/
Please use the contact page for press and media enquiries.