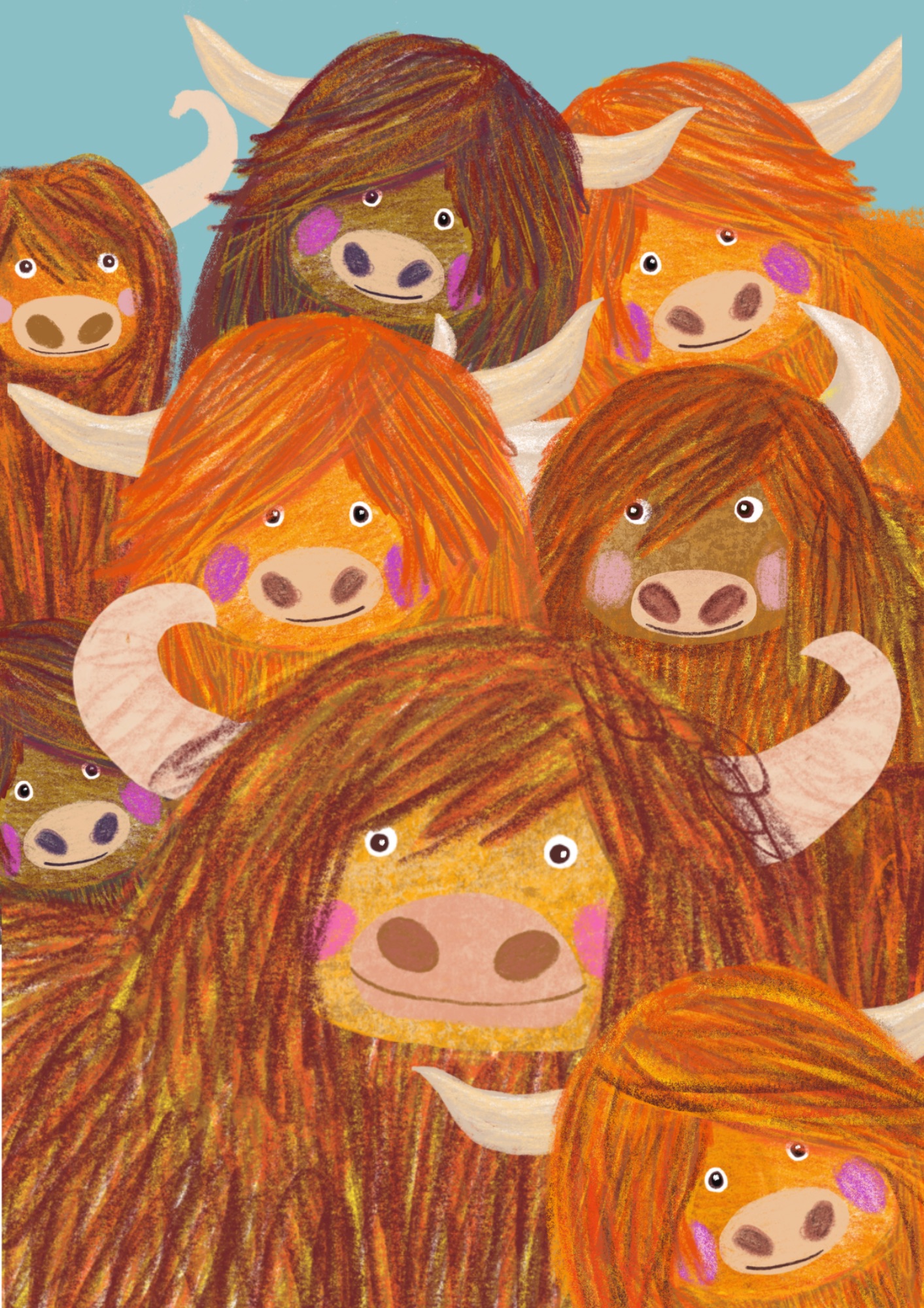 Summer 2022...News coming soon!
Oh hiya.
You're here to see what I'm up to. I'm currently up to top secret things!
An announcement will be coming very soon from Braw Illustrations with a launch of summer 2022! I promise, it is VERY exciting and worth the wait.
Until then, here's a new teaser... You'll be seeing more of these coo's soon...
You can currently find this Highland Coo illustration on a card in my Etsy shop (link at bottom of the page).
07/04/22