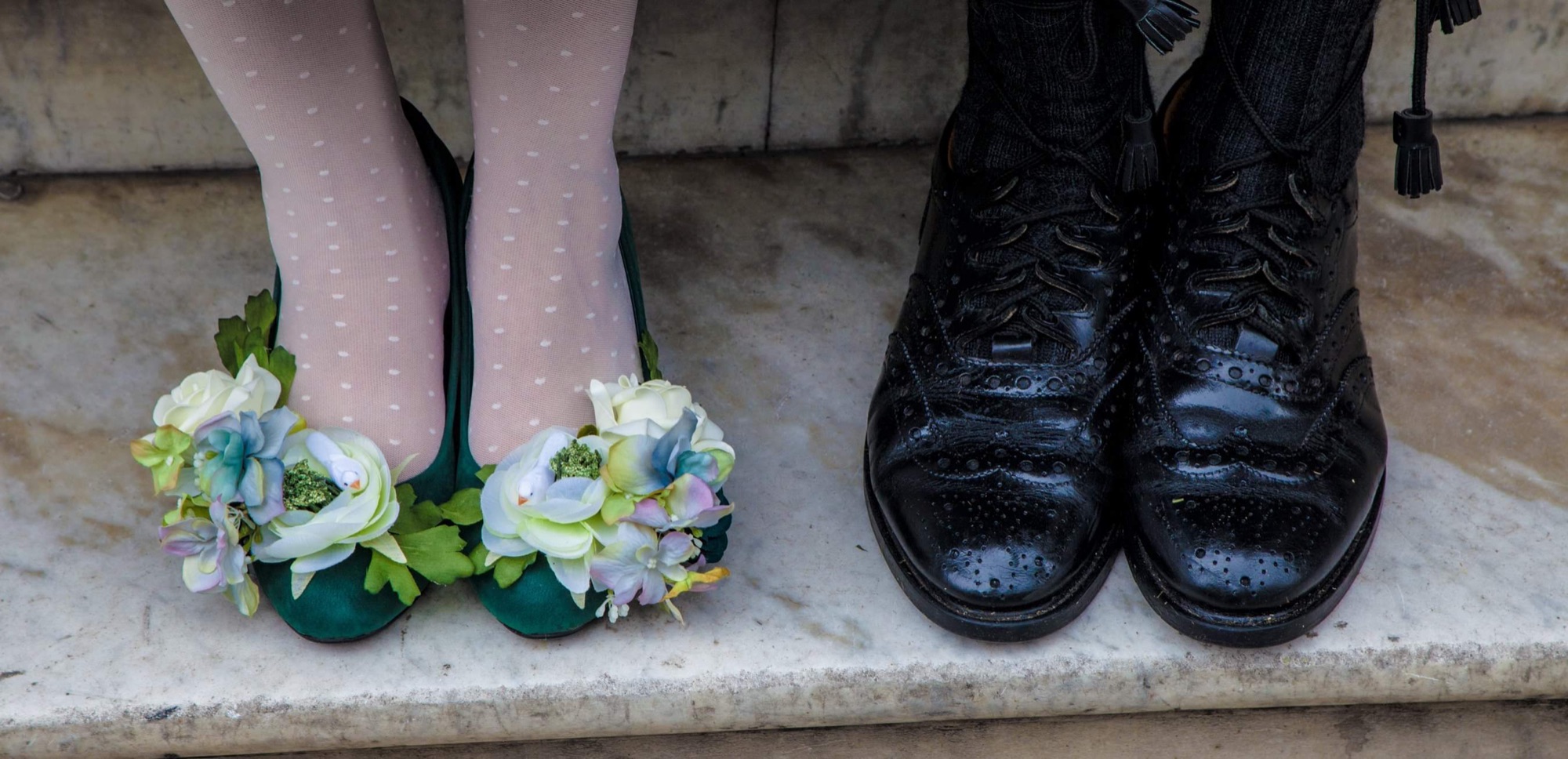 Planning a wedding can be enormously fun, but can also be challenging. There are so many options and possibilities!
I oversaw every aspect of my own wedding and handmade everything from invites, wedding favours, place cards, order of service, table plans and menus. I even made my own bouquet and shoes.
I understand how important every aspect and detail is to your celebration, and take pride and care in creating an illustration that is personal to you as a couple.
Below is the process you can expect when you commission a wedding illustration.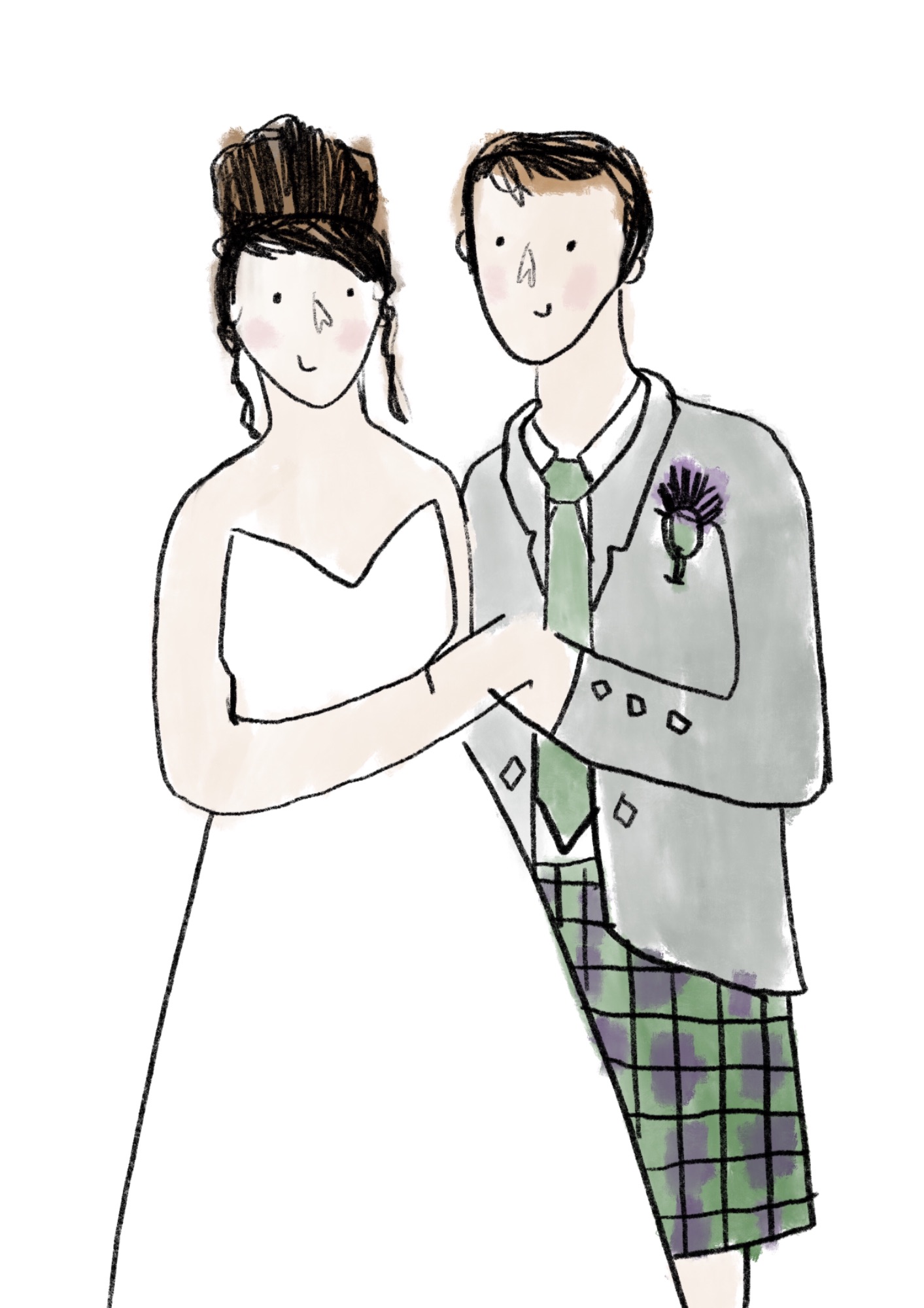 Couples may already have an idea of what they would like. This couple knew the style that they wanted me to use in their illustration.
This was an initial sketch to show the couple and it serves as a starting point for discussion and further ideas.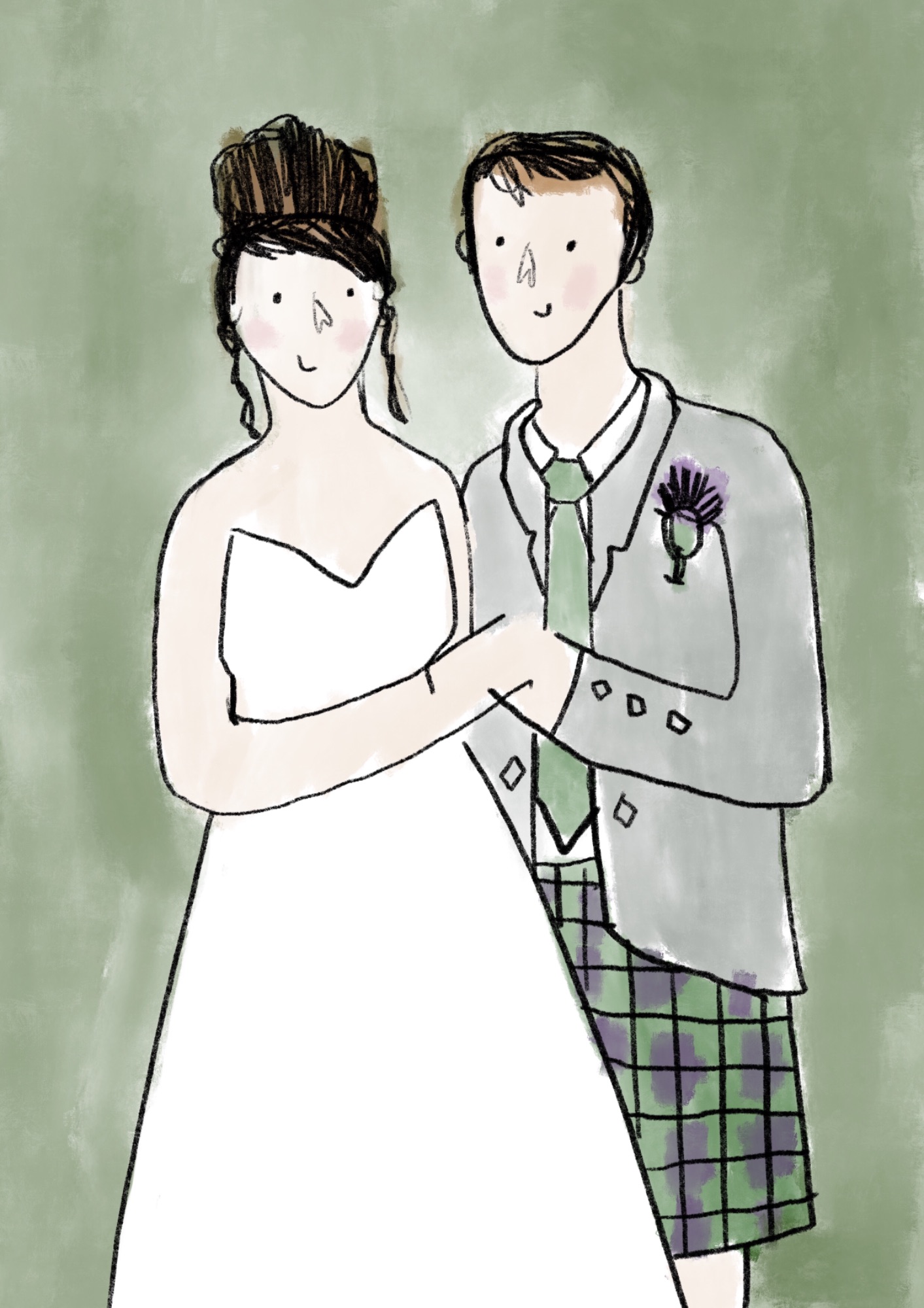 After sharing, and discussing, the initial idea with the couple, the illustration progresses and further details are added. The venue of the wedding was important to the couple, so I included a view of the building behind the couple.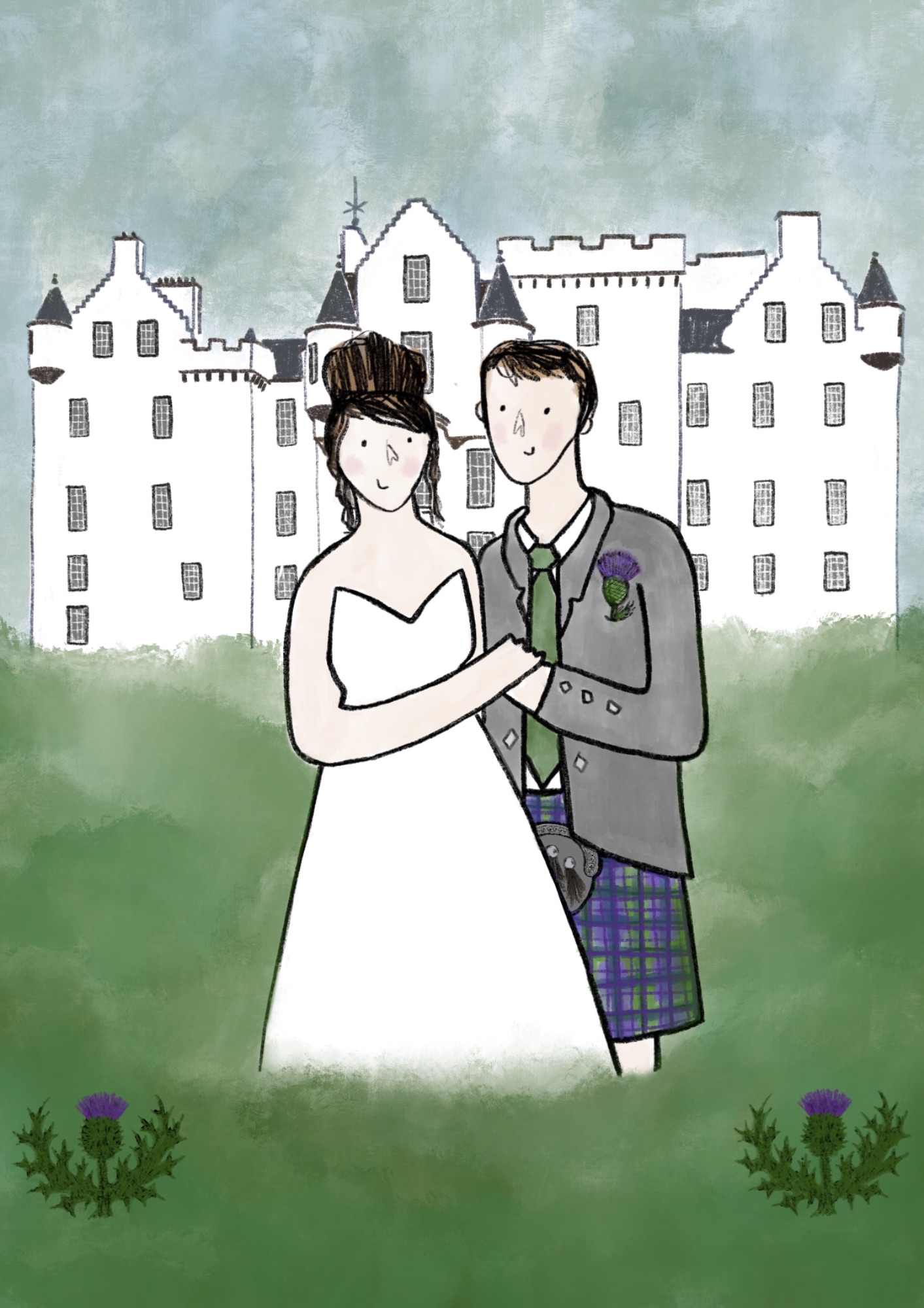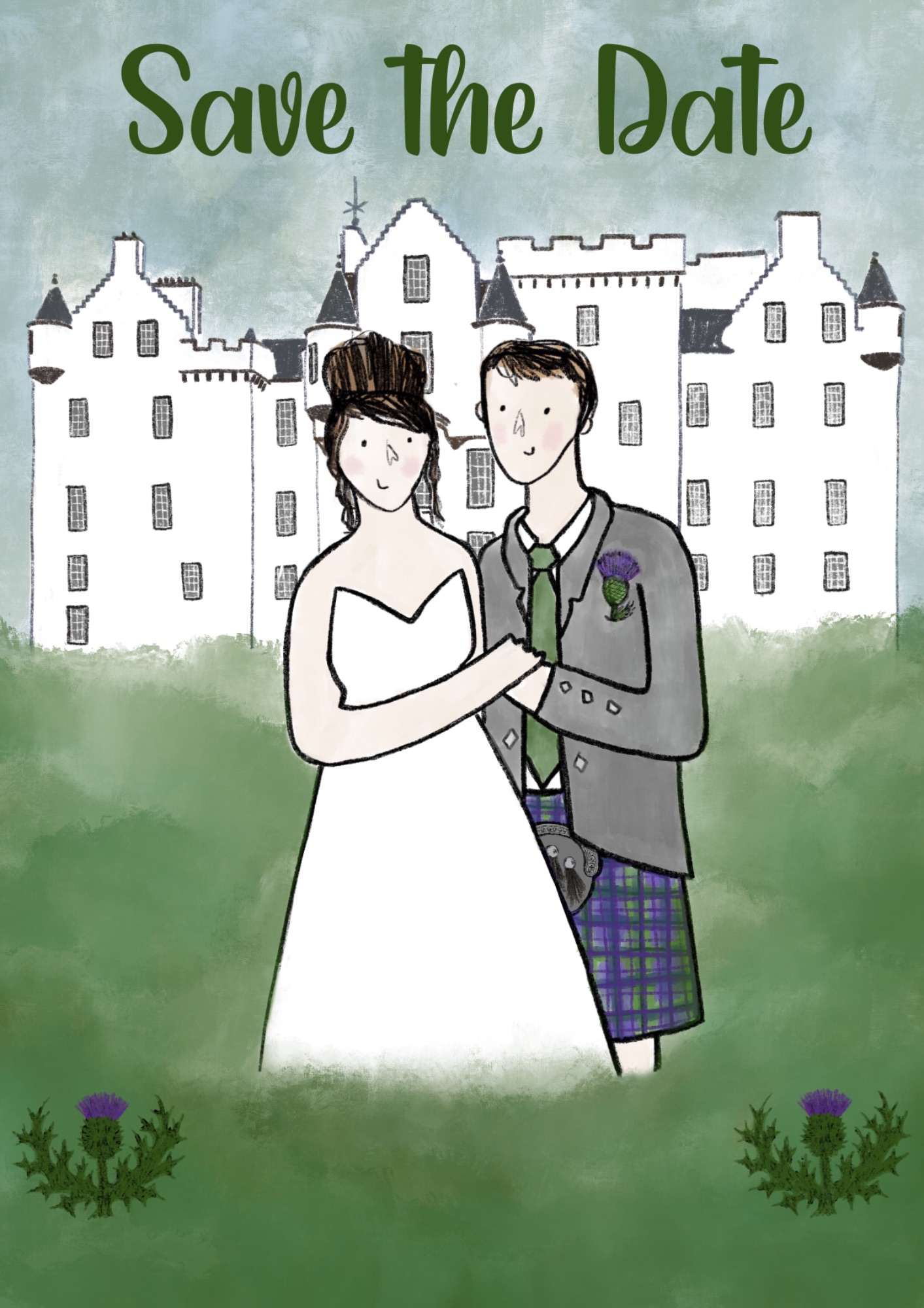 To preserve confidentiality, names and venue have been omitted (at the bottom) when sharing the process of the illustration (this wedding is in Spring 2022).
You can see that further details have been added at the couples request (and there was also inclusion of the family dogs). The colour green was a request of the bride to be, and you can see this within the background, groom outfit and upper text. as were the inclusion of symbolic thistles.
This illustration was used initially as a Save the Date card.